Open the "Remote Computer Manager" and click on "Add Host" button.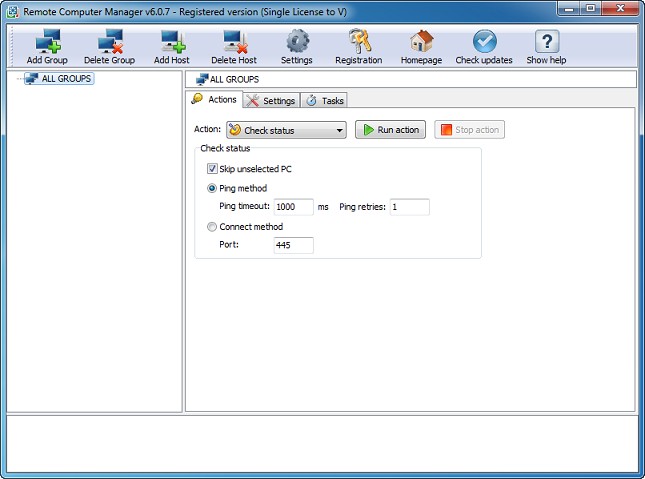 In the pop-up window, go to the "Single" tab. After that, enter an IP-address or hostname of your remote computer, it's display name and a group name. At the end, click on "Add host" button and close the window.





In the left part of the main window, make a click on a new remote computer. After that, in the right part of the main window, go to the "Settings" tab and then the "General" tab. Click on "Use special account" and enter the username and password. This account must be a domain administrator account, or this account must exist on the remote computer and have administrator rights (click the link below for learning how to create an administrator account on the remote computer). You can click on "Use current account" if this account is stored in Windows Credential Manager. At the end, click on "Apply" button.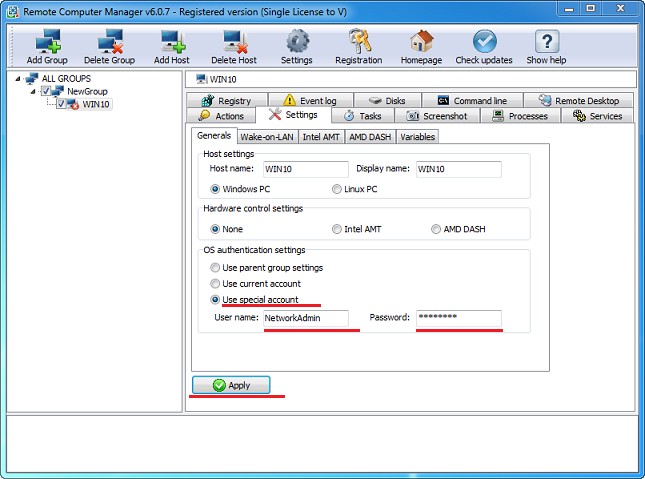 How to create an administrator account on the remote computer with Windows Vista,7,8,10,2008,2012

How to create an administrator account on the remote computer with Windows XP,2000,2003


Go to product page